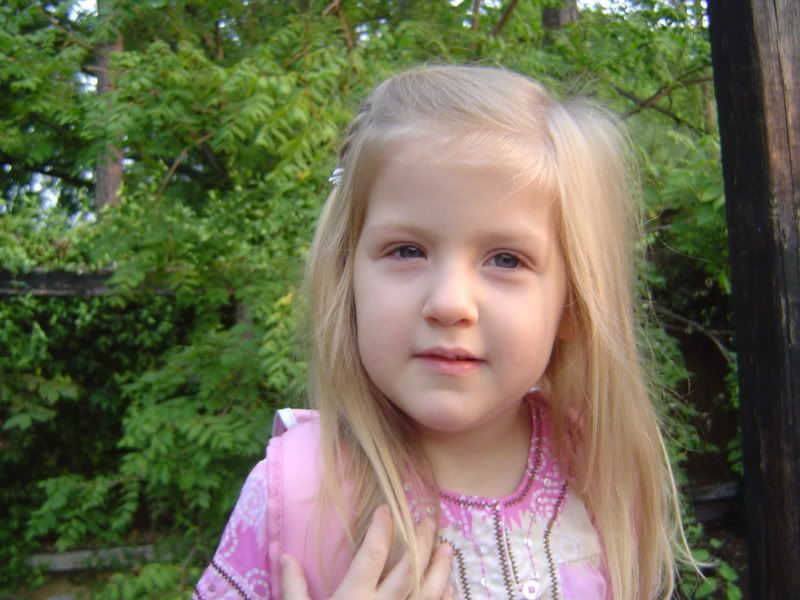 Last Friday was the first day of school for Miss Priss. They don't have to wear uniforms on Fridays, so she got to pick out what she wore: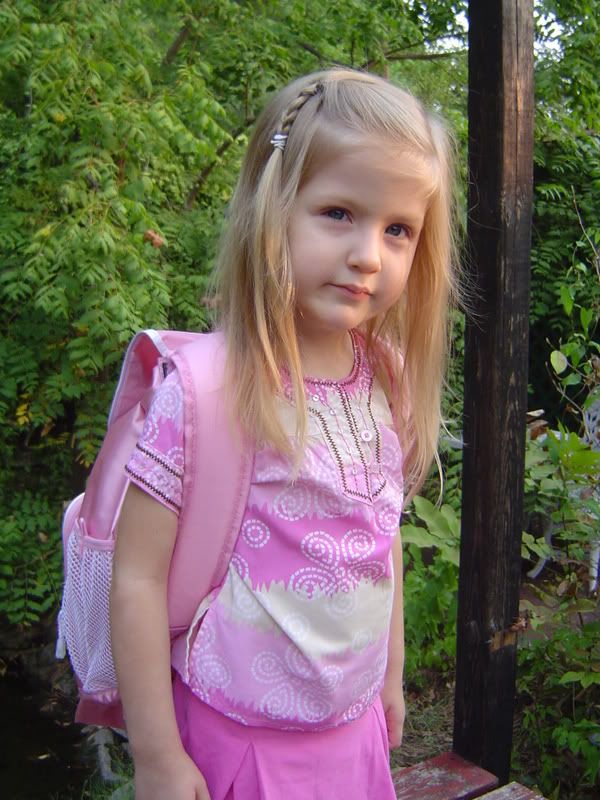 She was excited to be there, and just wanted me to hurry up and quit taking pictures.
They were ready for her: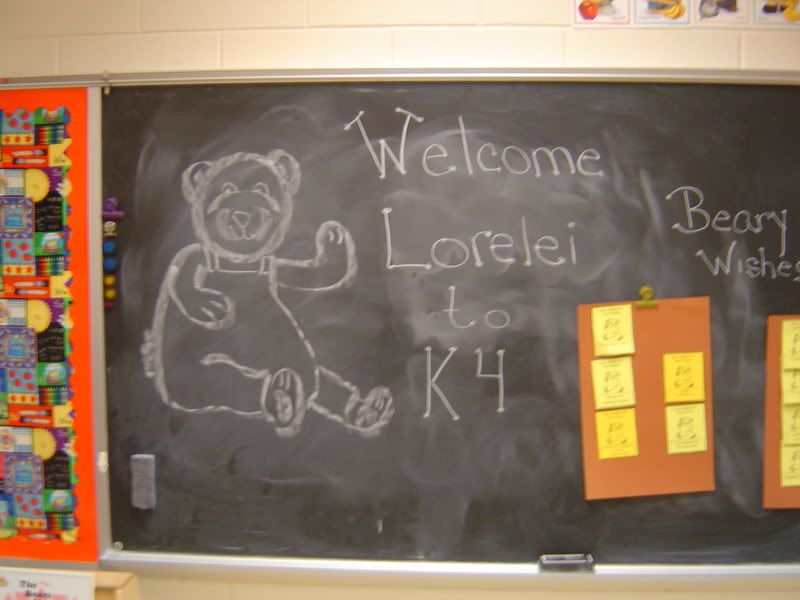 She didn't care when I left - she was busy with the Play-Doh.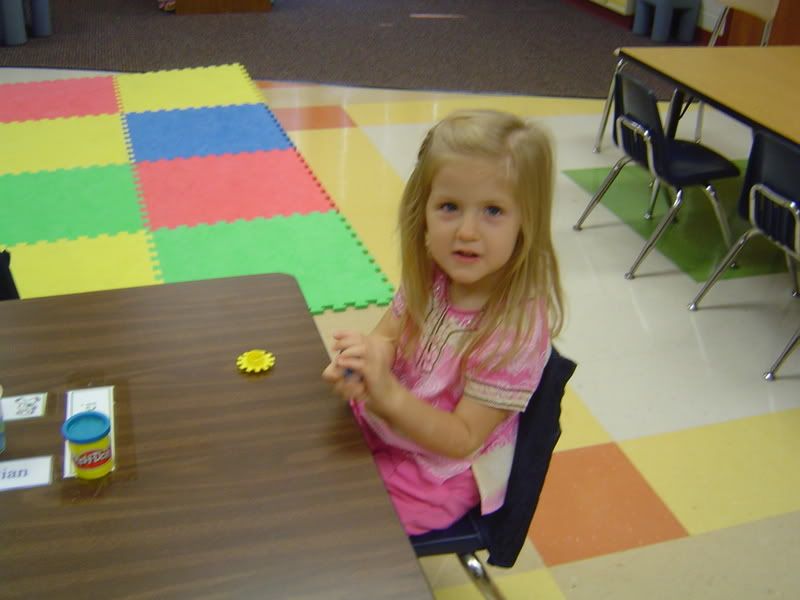 On Monday she had to wear her uniform: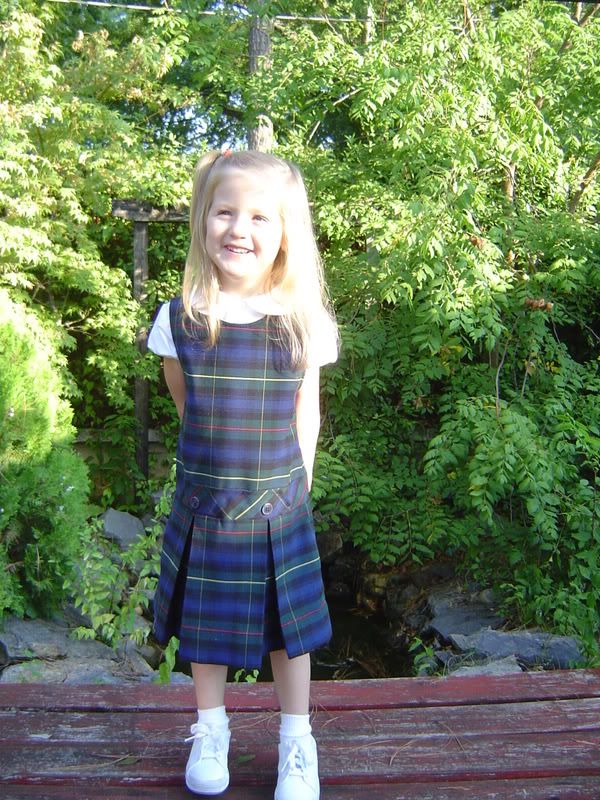 She was upset when she had to leave school on Friday. She was very happy to be going back: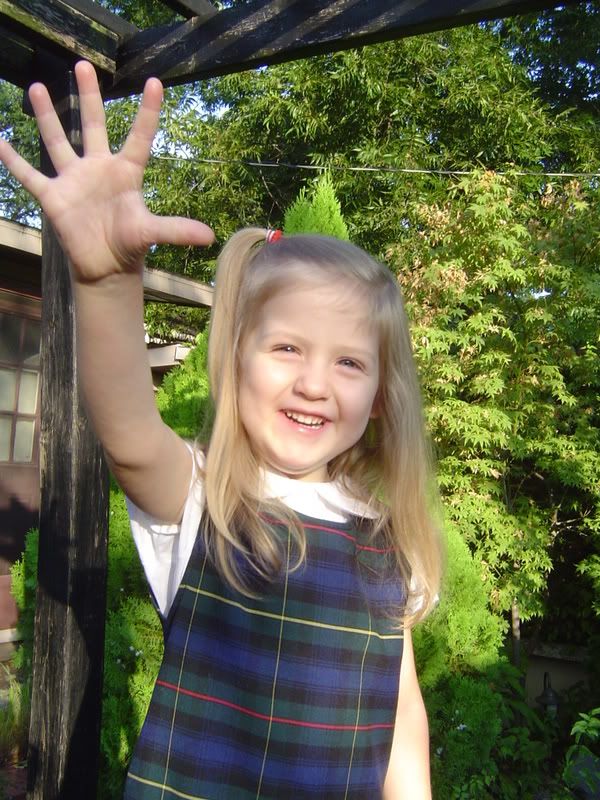 She is getting used to wearing her backpack.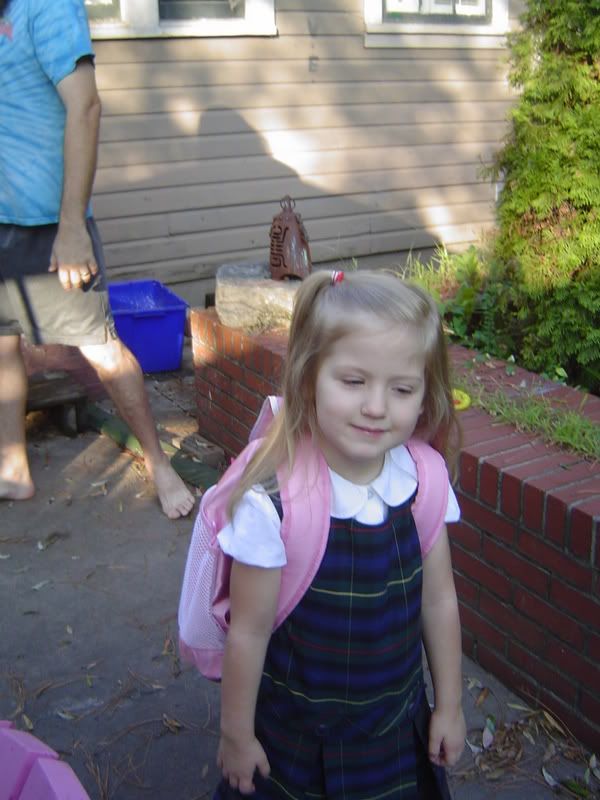 In less exciting (and photogenic) news, I have started grad school - night classes. We'll see how it goes. I think my classes will be pretty easy, but time consuming (one has eleven papers due by the end of the semester).
With a certain someone gone to school everyday, I should have some time before work to get homework done.