Finished Project #1: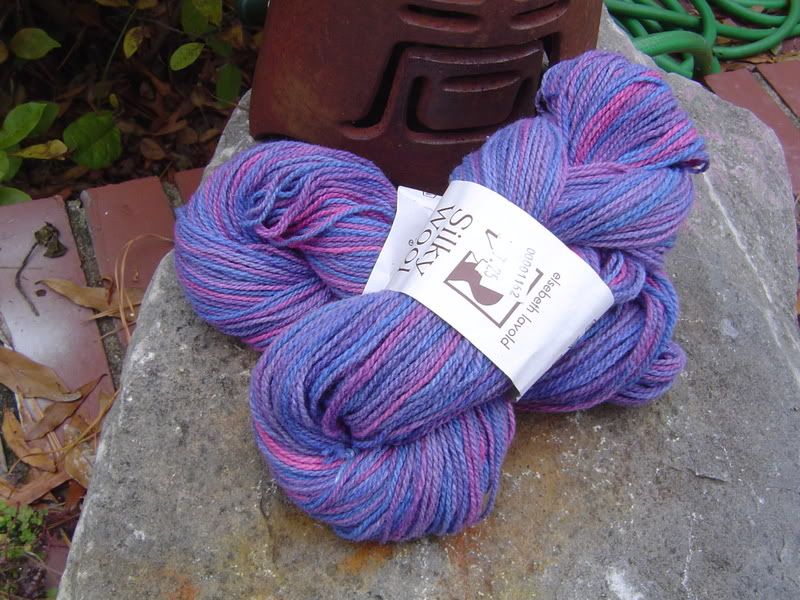 At left, with the recommended needles; at right, with what I will probably use for fingerless gloves: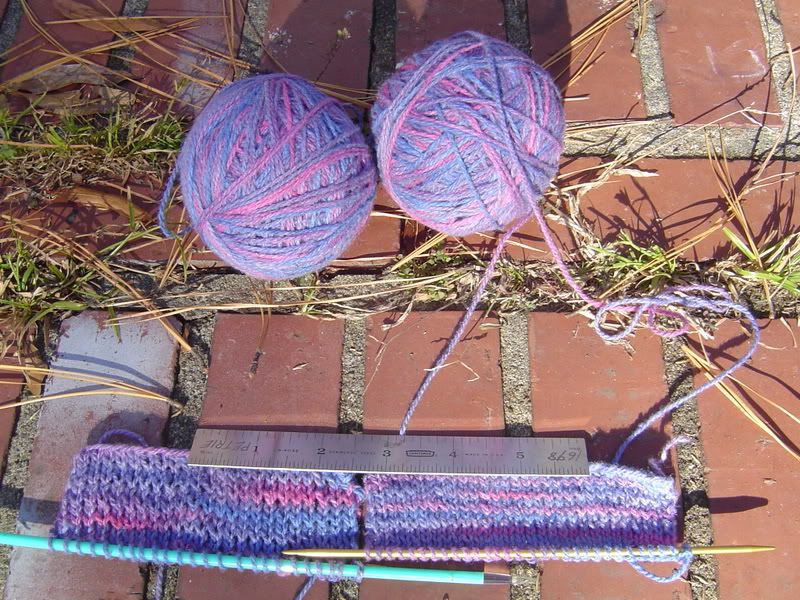 And, what I am prouder of: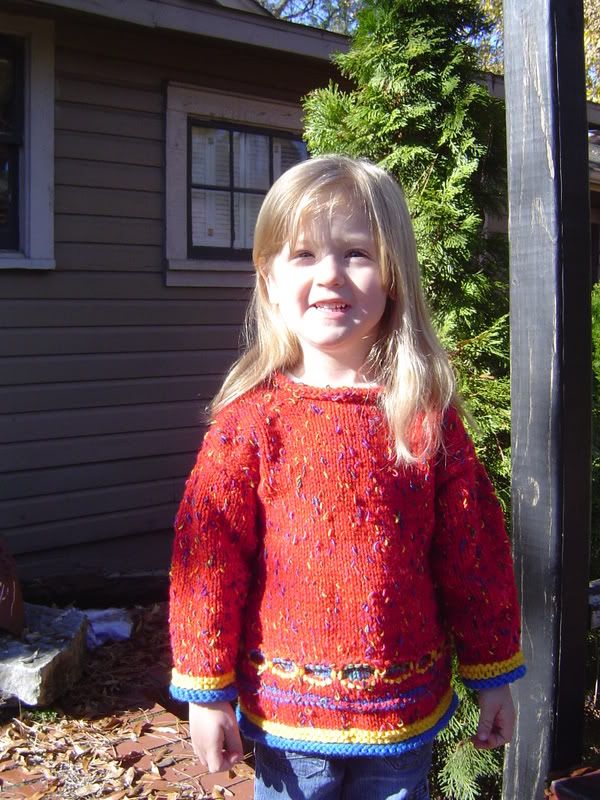 Lorelei's sweater is finally finished!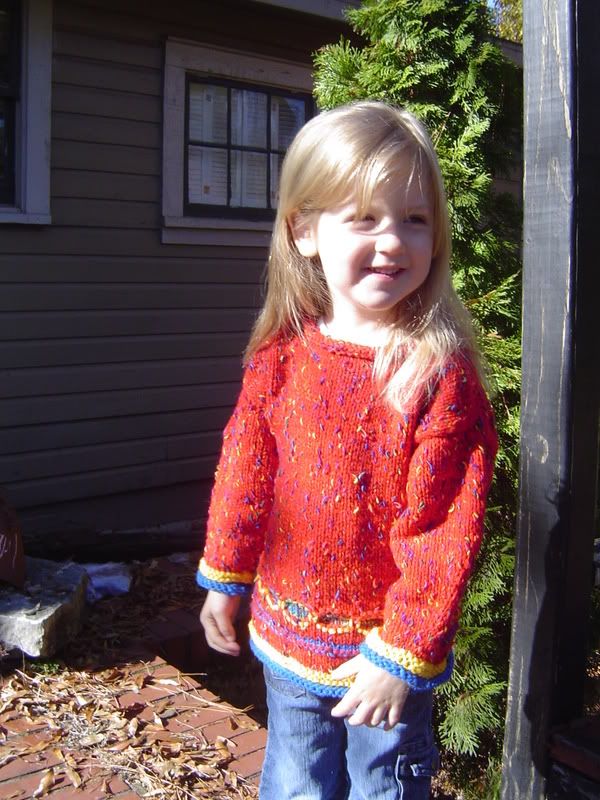 I didn't block it; I think it would have looked better if I did. I was happy with the seams, it was the first time I had done much mattress stitch.
And she seems to like it (thank goodness)!