...but it's all we have down here. Today Lorelei & I went to Harvest Days in Murfreesboro, TN. There is a fiber festival, dancing, dulcimers, and funnel cakes. I went for the fiber, of course. I was pleased that my mom & dad & grandmother went with me, along with my nephew: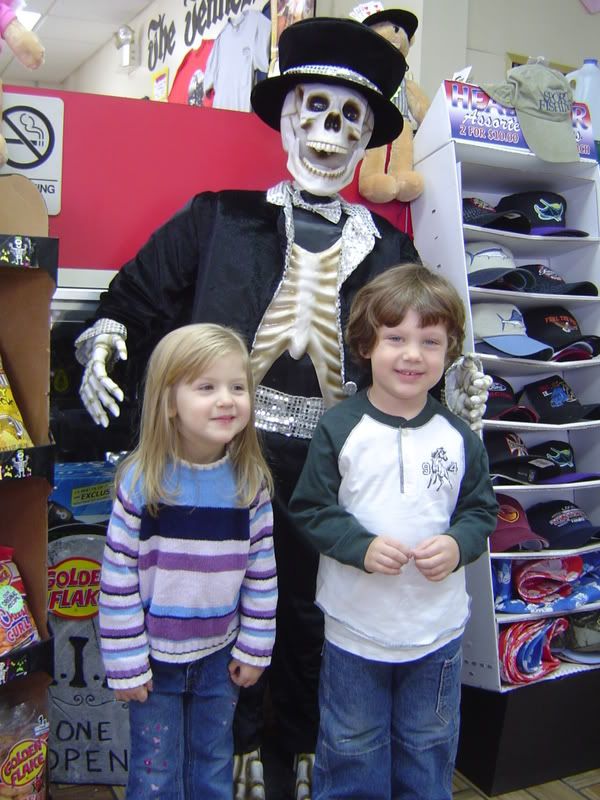 That's at a convenience store on the way. There were news crews there: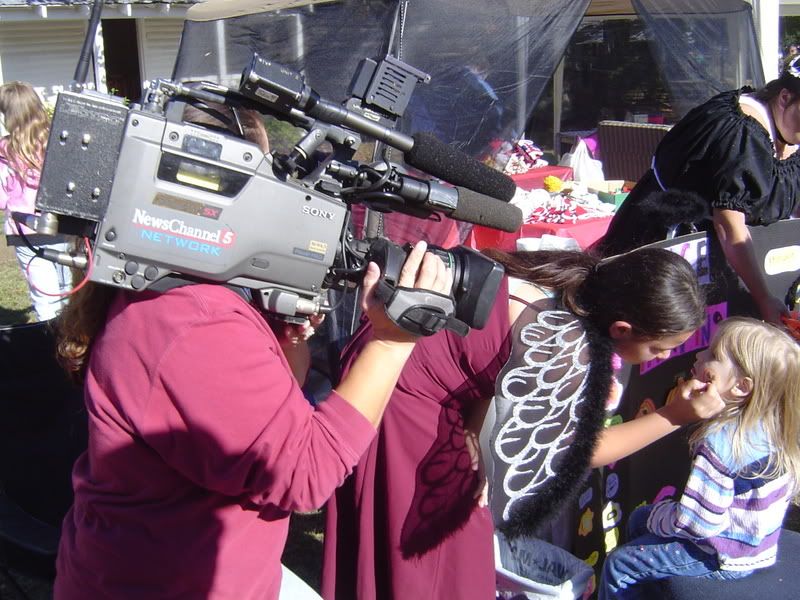 I wish I could find out if Miss Priss made it on the news. Anyhow, I spent all my birthday money: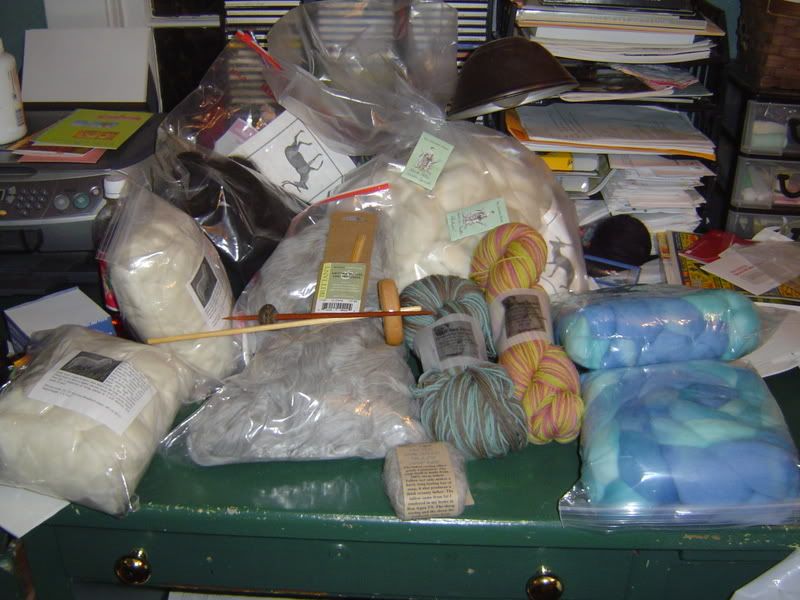 I got a pound of "Finn" wool, a pound of "80s Merino" wool, a wonderful pound of silver baby alpaca, a little over a pound of dyed merino top (colorway: Blue Danube), four oz. of black alpaca, two skeins of handpainted sock yarn, a new spindle, a "PreColumbian" spindle whorl on a handcarved shaft, and a "Felted 100% sheep tallow soap bar" for my secret pal. It's sheep tallow soap with roving felted around it to make a scrubbie of sorts. I also bought a set of 5 size 0 bamboo dpns, very short ones. With the needles came two packs of seeds for pumpkins (Black Futsu Winter Squash and Akahime (sp?) Japanese Pumpkin). Quite a haul! I am using the size 0 dpns now to test a swatch of brown three ply that I spun a while back. We will see how it goes.