Well, when I haven't been in bed with the covers over my head, or in class, or in the car - I've been knitting. Sock #1 done: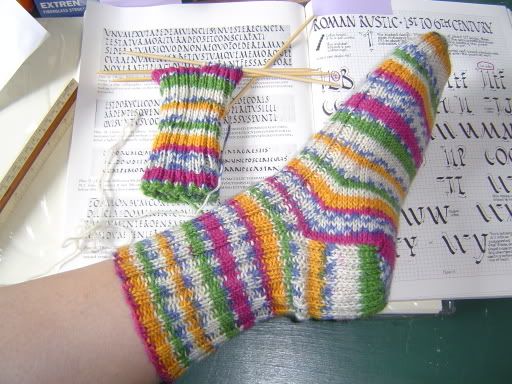 I think next time I won't use so much ribbing with the space dyed yarn. It is much prettier in stockinette - see the bottom?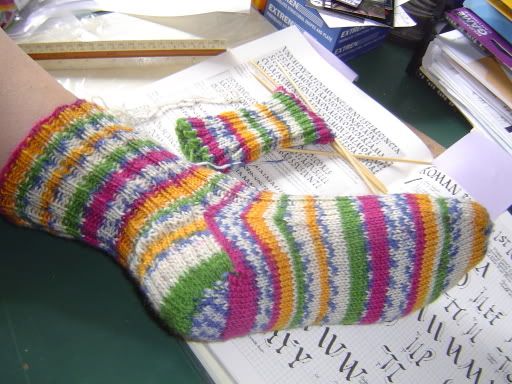 The bad thing about being sick is that I got zero exercise Wed. & Thu. I'm going to try to get it in tonight if I feel like it.
Next to begin:
Knitted dinosaurs
for Lorelei. I am slowly using up all the yard sale acrylic stashed about my house. It always comes in handy for something!