Mail goodies came my way over the past couple of days: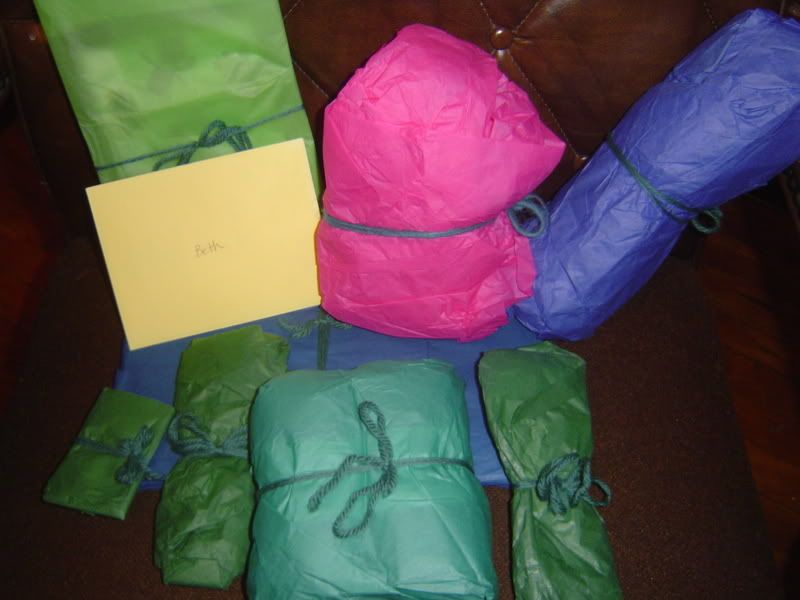 I will try to gather all this up - I thought I had already taken a pic of everything unwrapped. This is from
knittinkninja
, my SP9 secret pal. She sent me two skeins of alpaca, a skein of hand dyed sock yarn, EBONY DPNS FROM LANTERN MOON, a buggy finger puppets pattern, the Schurch Sock book, a cute card, some stickable super strong star magnet thingys, and a cute fridge magnet.
She always sends something for Miss Priss. This time it was a stuffed gray sheep that has been dubbed "Cheesy," a sheet of stickers, and some bangle bracelets.
I don't know how she did it, but I absolutely love everything she sent me. If you're reading this, Amanda, I definitely did enjoy the spoiling!
The next day, I got a package containing this: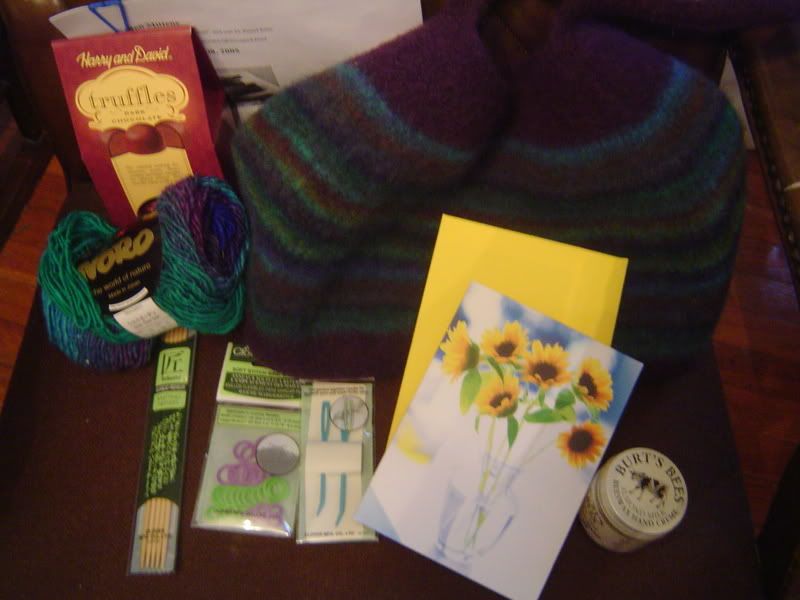 This is my Knit Mitt Kit Swap kit. I received dpns, markers, and needles, along with a card, some Noro Silk Garden, a pattern, chocolate, some Burt's Bees hand cream, and a handknitted felted bag. Thanks, Olivia - I love it! The bag is going to be my new take-to-school knitting bag.