I have the best SP9 pal! Yesterday I got a great package.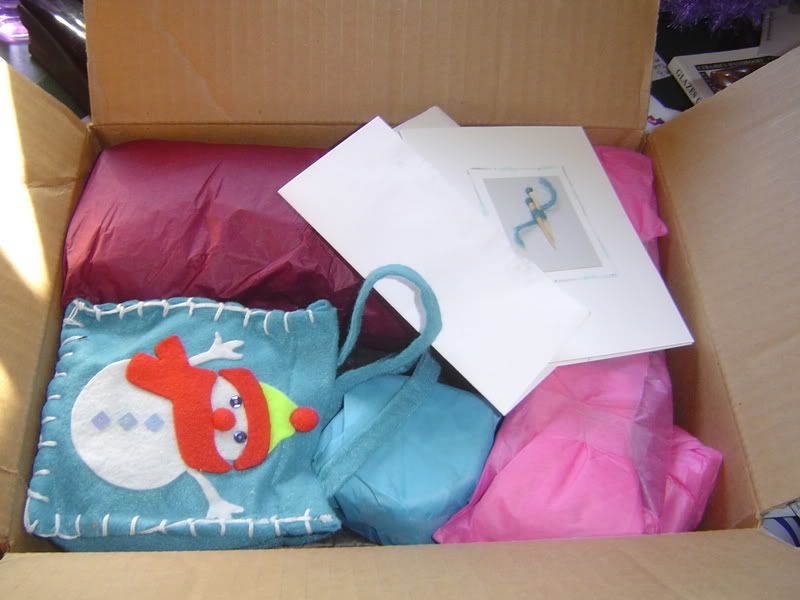 Watching Lorelei open her goodie was almost as fun as opening mine: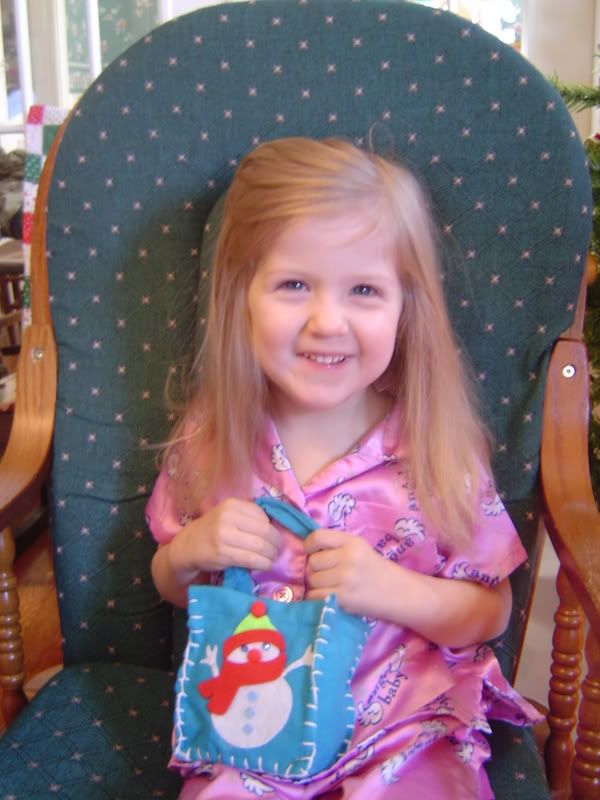 She was thrilled with her snowman bag and her play-doh ornaments: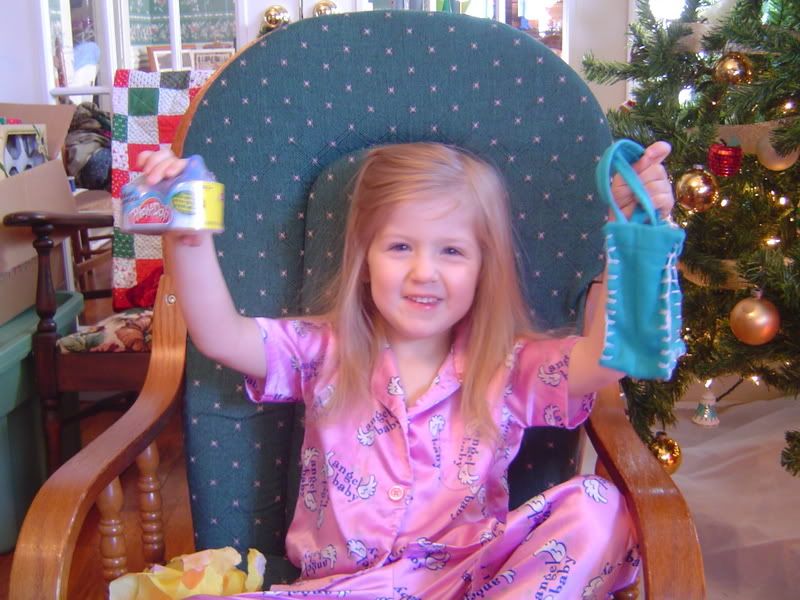 And I hit the jackpot: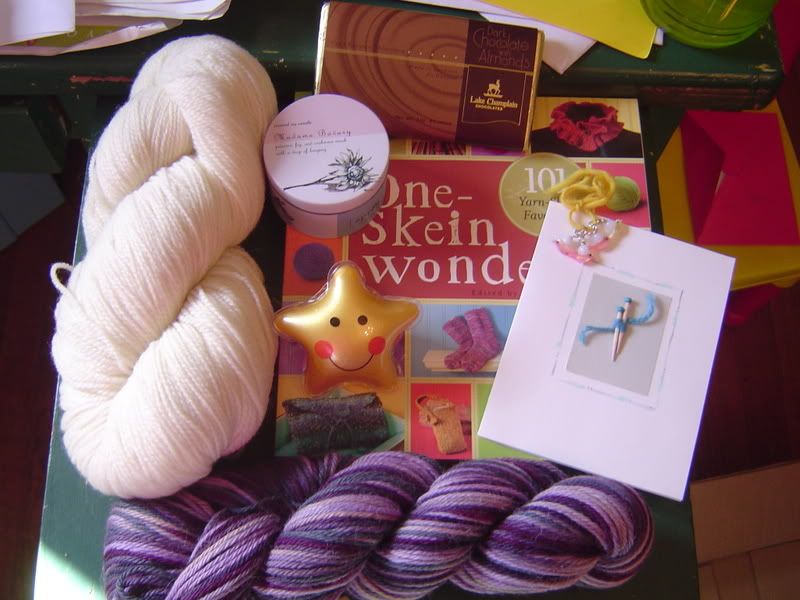 In addition to the lovely handmade card, I got dark chocolate with almonds (gone already), a lovely smelling candle in a tin, a star full of gold bath gel, some birdie stitch markers, some wool to dye, and some lovely baby alpaca in a purple colorway. And
One-Skein Wonders
- I have already picked out several projects that I want to make.
Curse finals! Come on, Dec. 13!
Thank you, secret pal!