Yay! I have dry yarn. I was a little worried about how the pink/purple would look knit up once I saw it in balls: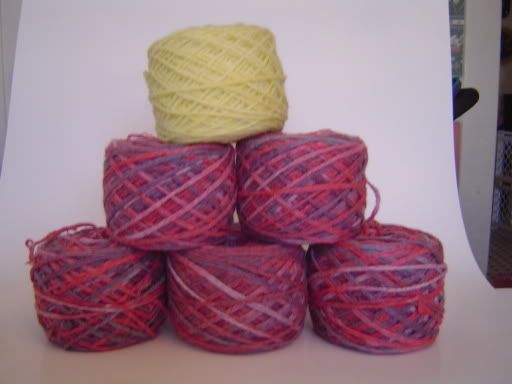 But I think it looks fine knitted: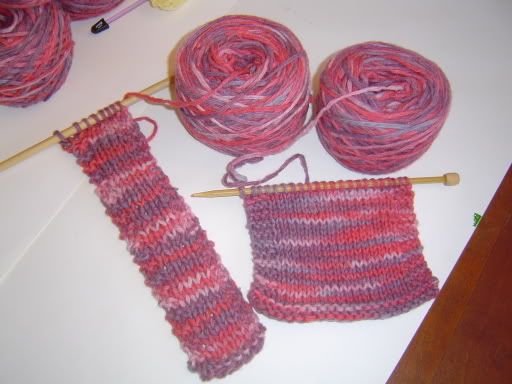 I was guessing I would need a US 9 or 10 needle, but I had an 11 handy. It was too big. So I grabbed a 9. It was too small. The fabric with a 9 is a little stiff. So I will eventually be doing swatches with 10's and 10.5's.
The narrow strip is on size 11, the wide strip is with 9's: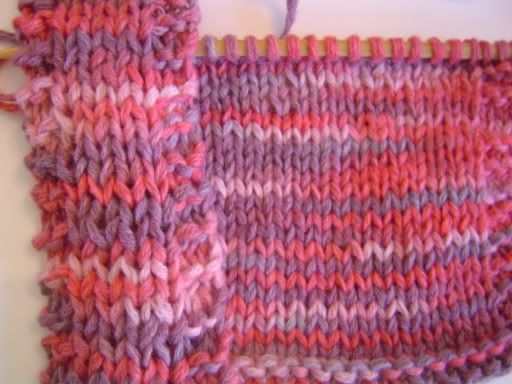 The yellow came out nice, too. It has some variations in the intensity of the color, which is good. I think it looks better than all solid the same exact shade: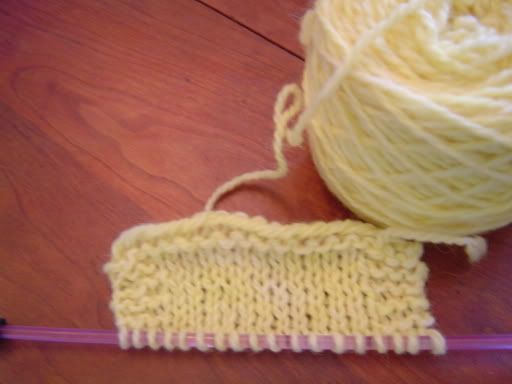 That's on 8's. I think the knitting might look better on a smaller needle, but then it would be too stiff.
And that's three posts in two days. I'm off to clean house now.