I have been semi-productive. My aunt & uncle were down from Ohio for a few days, so we spent a lot of time at my mom's.
I FINISHED OISIE'S SOCKS!!!
The rib & cable socks from the Fall 2005 Interweave Knits are done. And they look and feel spiffy. I finished them at my mom's and gave them to my grandmother as soon as I was finished, so no pictures, but I had previously posted pics of the one finished sock; the other one looks just like it.
Recently I have spent a lot of time spinning some brown wool into three bobbins of singles. Last night I finished filling the third bobbin, so I spent a little while this morning turning some of this: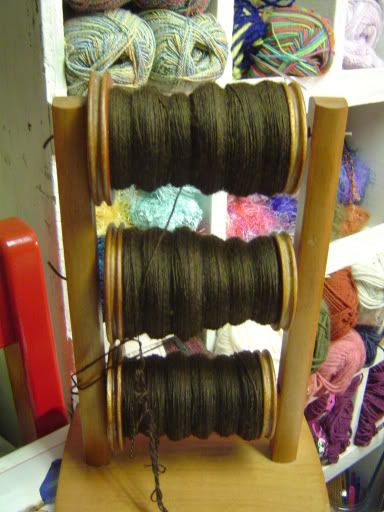 into this: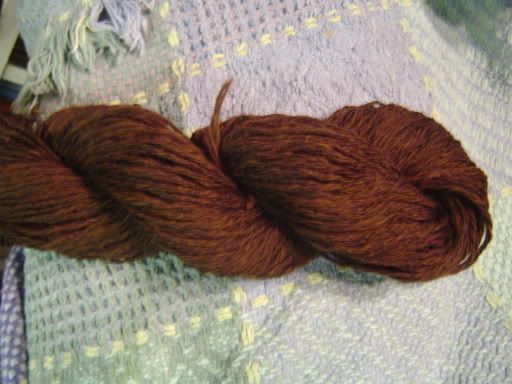 (the color appears truer in the picture of the bobbins). My first true three-ply! I have only navaho plied to get a thicker yarn before. The color variations are subtle but pretty. I am pleased with how even it is, but it's still pretty fine.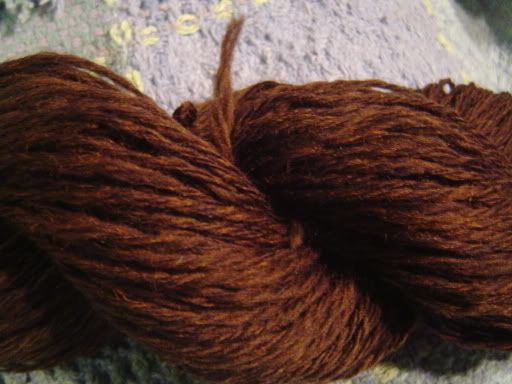 Yesterday I got to do my Mother's Day shopping. We went to Little Barn first, where I found something I'd been eyeing online for a while - recycled silk!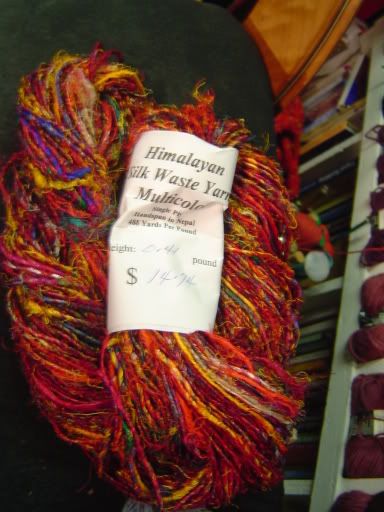 The sock yarn was inexpensive and I seem to have a strange compulsion to buy sock yarn, so I also came home with this: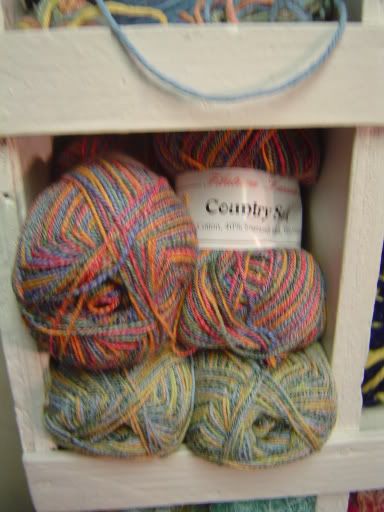 But I really went there for the fiber. I needed more to spin. This time, I went for quantity over quality. It's all good quality, but next time I might spend more on some really nice fiber. This is what I got: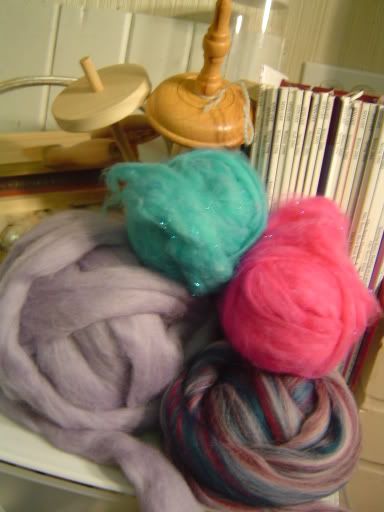 the two larger spindles at the top and the four balls of fiber. The big ball is dyed top that looked more icy blue until I got it home and saw it was pale lavender. The mixed is a remnant of some of their specialty blends. The blue & pink have sparkly fibers in them. Thought it might be fun drop spindle wool.
From there, we went to Yarn Expressions. I needed this: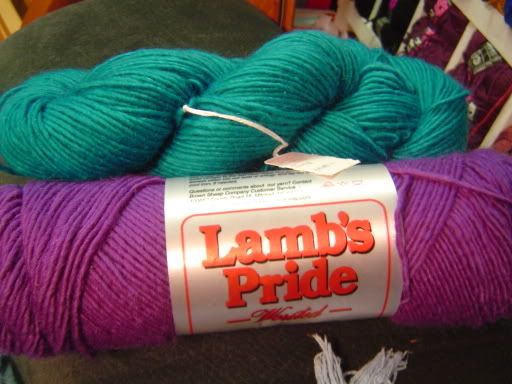 to finish Mother's Day presents (felted bowls from the 'One Skein' book). And I decided I was going to buy this: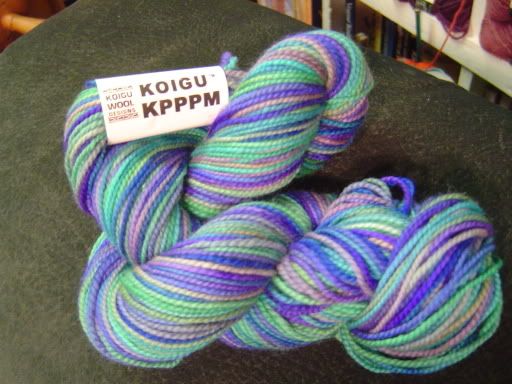 after debating it and wanting it for a while. People make a fuss over it, but it's almost $12 for a little bitty skein! But I broke down and got it. Now I have to figure out what to do with it.
I also got a pattern that I have been wanting to use in a scarf with the Lush yarn I bought a couple of months ago. I've decided the three balls will be a scarf and fingerless gloves for me.
I did start one of the felted bowls. Now, off to dinner!