Lots of things going on - didn't get to go on my weekend trip due to car failure. Luckily, that is resolved. Luckily, it didn't cost as much as the original estimate. Unluckily, it still cost. Anyhow, want to see what a sweater looks like after it has been untagged, unseamed, unraveled, wound on the ball winder, and then wound on the swift?

My oh-so-intelligent two year old pointed out that it looks like ramen noodles: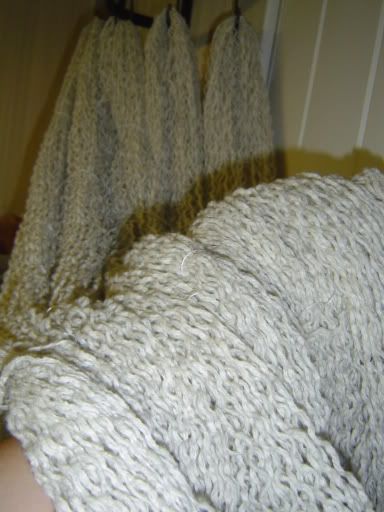 Since I've got to wet it & weight it to get rid of the kinks, I might as well dye it, too! This is what is happening to it next: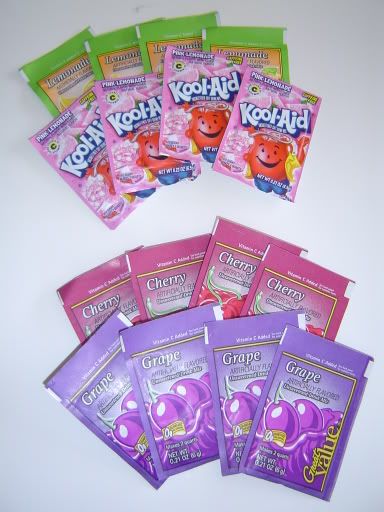 I had intended to pair the colors - pink & yellow and red & purple, but after reading more I am not sure I will have enough kool-aid for the whole lot of yarn. Maybe pink to yellow to red to purple and let them make a little orange where they overlap? Hmmm. As soon as Miss Priss's TV show is over, we are gonna have some FUN! Dyeing clothes on, everyone!
As promised: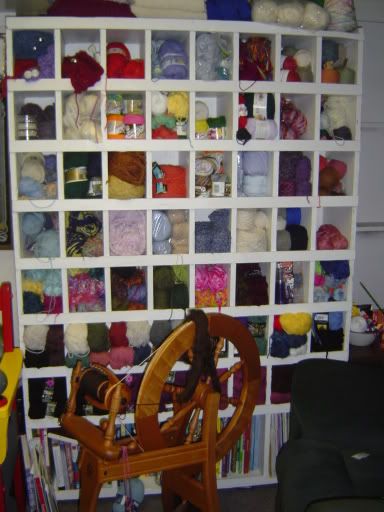 This is the decent and semi-decent yarn side. It faces my big green monster chair. The shelves near the bottom are literally crammed tight with yarn. There is more room at the top as I am still organizing. Not done yet. But I have got enough cleaned out that I could get to my fiber. It is in a short plastic drawer unit behind the recliner, with my lazy kate & spindles on top (and my Spin-Off magazines). Now that I can get to my stuff, I have actually been spinning! The almost full bobbin on the wheel is from the past 3 days.
The other side of the yarn cubby: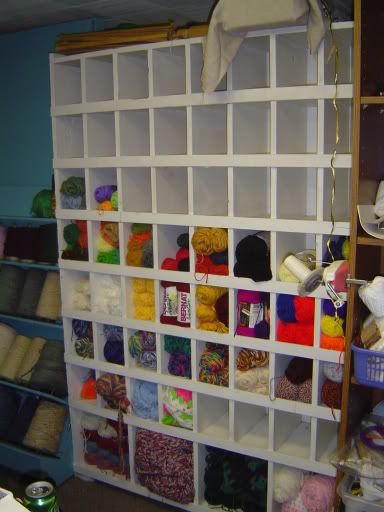 This side is for acrylic and crappy yarn. And half-finished projects from acrylic.
My loom is finally in the room where it will live: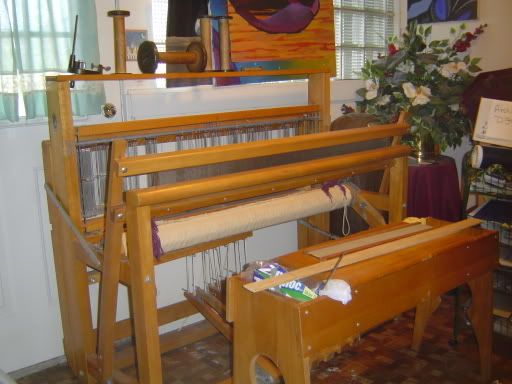 Knitted Objects On Which I Have Made Progress: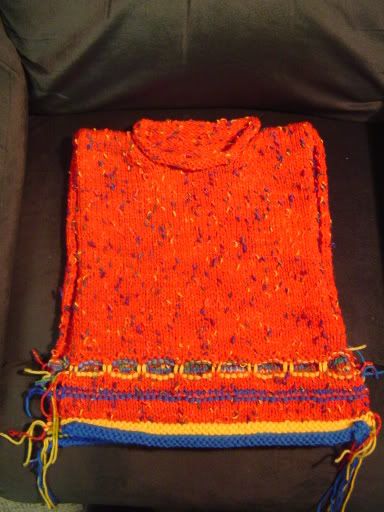 This is the Sweater With the Bad Instructions. I am not allowing pictures of the soon-to-be-frogged sleeve into cyberspace. I took pictures; trust me, they're bad.
Sock one of two: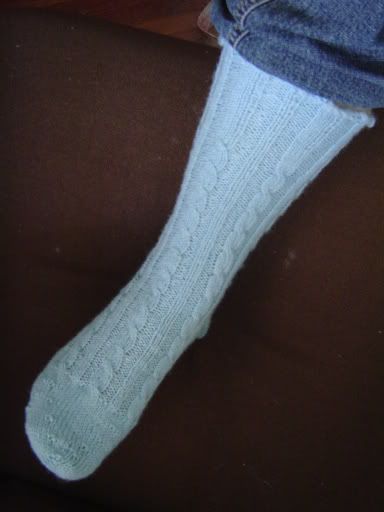 I have so many projects going and so many that I want to start. I bought a couple of patterns for Miss Priss and some cute fabric, but not today. Dyeing awaits! And since this is a knitting blog, here is the ubiquitous cat photo, showing what is waiting for me outside: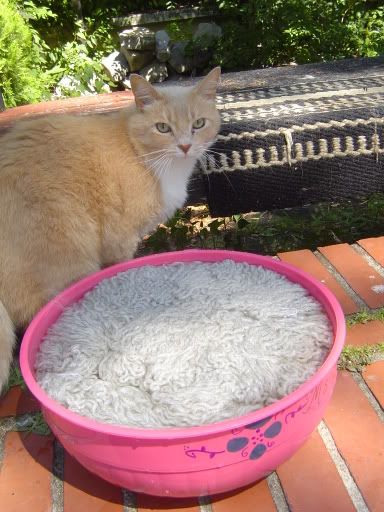 Indiana and a bowlful of wet yarn. Mmmmm.