Here is my washcloth for the SP9 contest: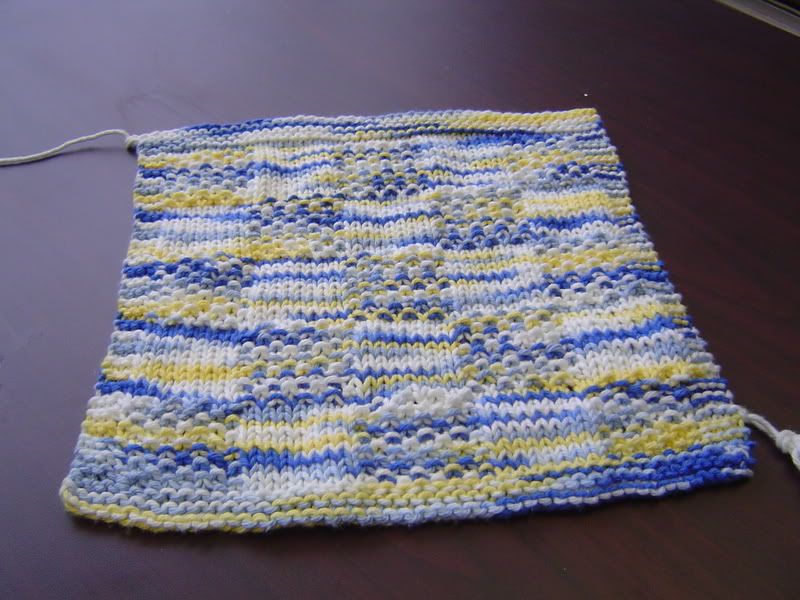 I still have to weave the ends in. It's going to Joe's aunt because we are going to her house for a visit. I hope to take Lorelei's sweater and work on the sleeves. Maybe if I decide she can wear it tomorrow I can crank them out tonight. Yeah, right.
I also taught my nephew to knit while at my mom's Tuesday: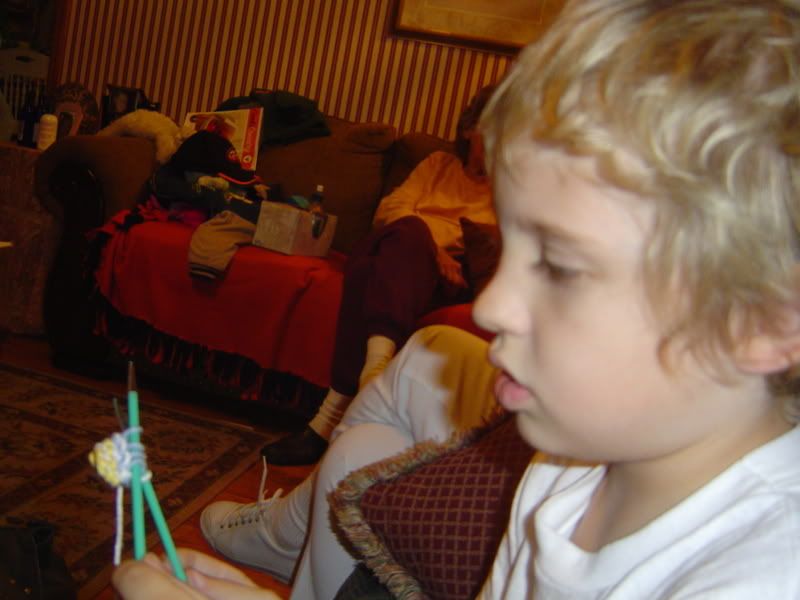 He SO gets it. He wants to knit something big. I told him the next time I was at Nana's I would leave him needles and some yarn. He still needs a little reminding of what to do, but he's only in second grade. Heh. Corrupting the youth.