The purchases Tuesday night: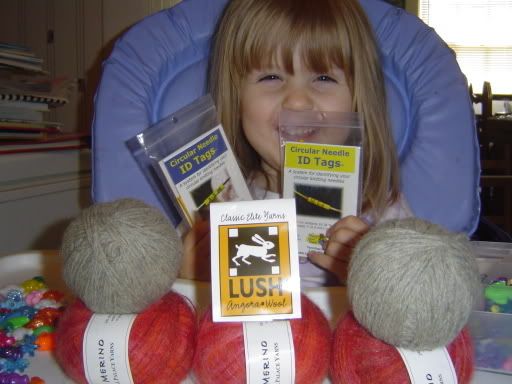 Not the child, just the yarn. Lorelei took a break from playing with her beads to hold up my circ tags. I am hoping that the Crystal Palace is similar to whatever people have been using to do the Birch and Kiri shawls - I want to try one. I am FEARLESS!!! But I really want to try some lace - I don't think the
Tie One On
that I've been knitting counts, even if it is the piquant version.
The Lush is my luxury purchase (don't laugh, I'm a broke college student, remember?). After buying one skein a few weeks ago and agonizing over what I could make out of just one skein, I bought two more and now I'm agonizing over what I can make out of just three skeins. I have started a scarf, but the yarn is so thick that I couldn't get the number of repeats in the pattern that I wanted (only 3!) - so I frogged it and am waiting for inspiration - or the right pattern.
I also met my first Guy Who Knits last Tuesday night - JP! He
blogs
, too. I'm going to pester him for blog advice.
Panic Knitting of the day: The scribble lace shawl/scarf. I call it a shawl/scarf because when stretched long, as while I'm knitting it, it currently measures 8" wide and 24" long: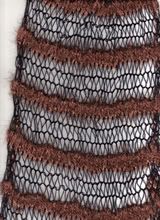 But when stretched as a shawl, it measures over 3 feet wide! And only 4" long!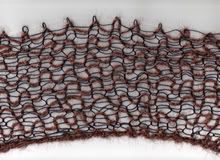 But I hope to get enough done to wear it tonight, anyway. Wish me luck!