I got to meet KNITTING CELEBRITIES! More to come on Thursday when I will have time to post... but for now, look at this: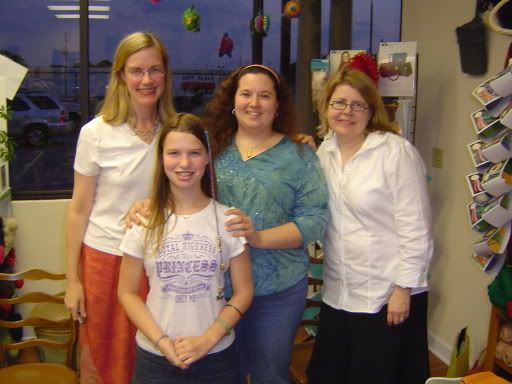 That is Ann Shayne on the left, me in the center, and Kay Gardiner on the right. This would be the Ann & Kay from the knitting blog
Mason Dixon Knitting
and authors of the new book Mason-Dixon Knitting. More on the 12 year old in front later - we plan to get her knitting blog up when she pickes an alias and gets her dad's permission. And see how the night ended: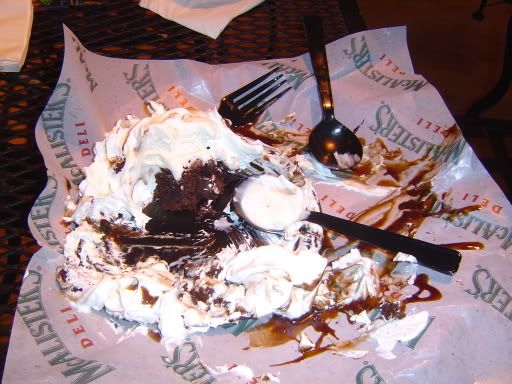 We had a great time. More details on Thursday.