I know I said that Oisie's socks would be my carry-around-with-me knitting, but we had a family event to go to today, and I couldn't really carry around that big ziplock with two sets of dpns poking out of it everywhere, could I?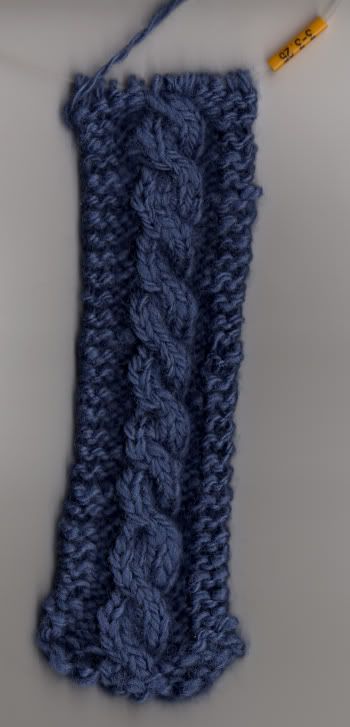 This is some old and (badly) hand spun wool that I threw in the dyepot Tuesday when I saw there was plenty of dye left. I have two cabled headbands that I use all the time, one of commercial and one of hand spun. That one was dyed with cochineal, not Rit. I kind of feel like I cheated by using Rit, but indigo's hard!
Anyhow, it's a little ball of yarn that will fit in my pocket and this style headband stays in my hair well. I guess the socks will become my downstairs knitting.