I'm done, I'm done, I'm done!!! At least for the semester. We won't mention the incomplete that's due at the end of June.
As promised, here is a picture of the copper: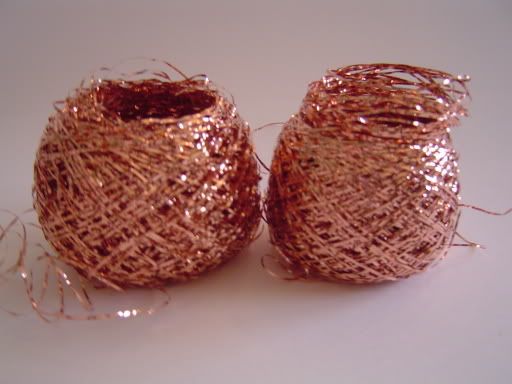 And I am trying to get 'warshrags' done for Mother's Day. This also allows me to participate in the Mason Dixon Knit Along - I love it when I can accomplish two things at once. So far I don't have very much done, but hope to get a good bit done tonight and Saturday: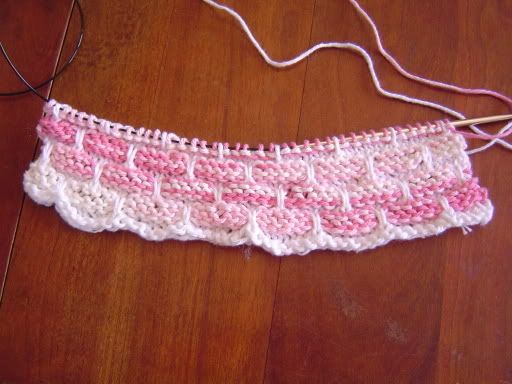 I also wound the now dry denim dyed wool into balls. I think it will go lovely with the massive ball of red madder + rit wool that I dyed earlier. The picture colors aren't true - it is a navy blue and a burgundy! Now, if I can just find some wool in the house that I haven't dyed to go in between the two:
I also am trying to think of what to do with these wool singles. They were mordanted with alum & cream of tartar and the yellow is dyed with dyer's broom and the brown is black walnut: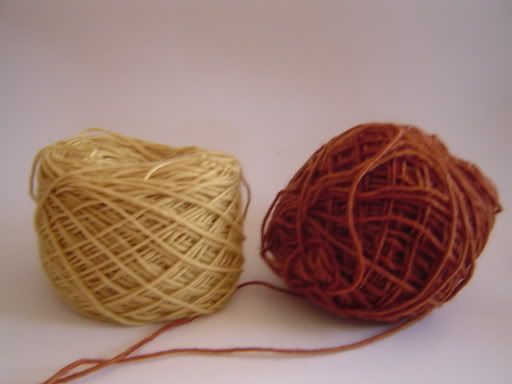 Of course, I probably need to FINISH a project or two before I start anything new...