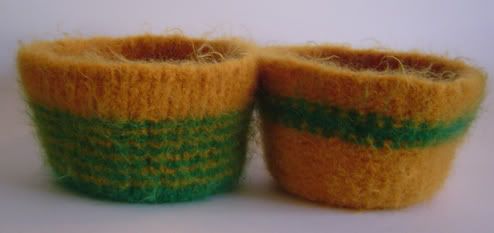 These are from the One Skein book. They are very fuzzy. The bowls in the book weren't fuzzy. Maybe I didn't felt them enough? But I like the size and thickness they are now. Maybe I should try shaving them? They were to be part of my Mother's Day presents for my mom & grandmother. I'll still give them to them later today, but I think I am going to try shaving them first.
This is also part of Mother's Day 2006: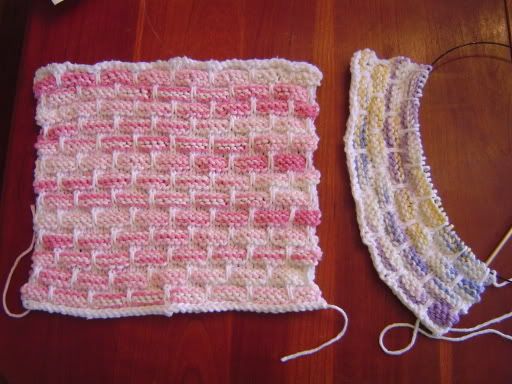 Yep, I better get to knitting. These are the warshrags from Mason Dixon Knitting. They are out of Sugar 'n Cream cotton. The pattern is quick to memorize and easy to knit. No wonder everyone on the KAL is cranking them out!