I don't like to go so long without posting Knitting Content. Trust me, there is a little in this post.
Disclaimer: I know the black boxes in the following images look stupid, but while I did get permission to take these photos, I did not get the subjects' (or her mother's) permission to post them on the internet. Hence the boxes.
So, all day Saturday and Sunday we were at the park in Florence for Arts Alive. We were raising money for the Art Student Association. We are hoping to eventually raise enough to have
The Guerrilla Girls
come to campus to speak. Anyhow, we did face painting (with face paint markers! It was sooo easy!) and sticker / stamp art and hair wraps. I think the most money came from the hair wraps - $1.00 per inch, beads included.
On Sunday, Joe & Miss Priss went with me. She was our free advertising: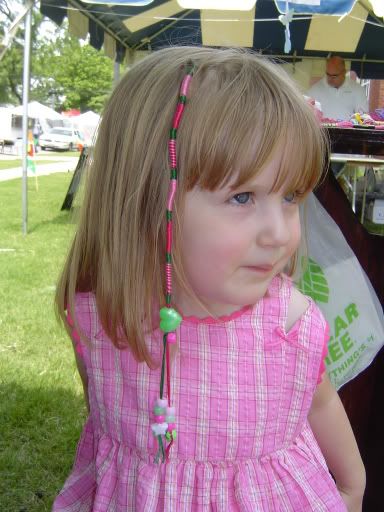 We expected to do cute little hair wraps on cute little girls, which we did: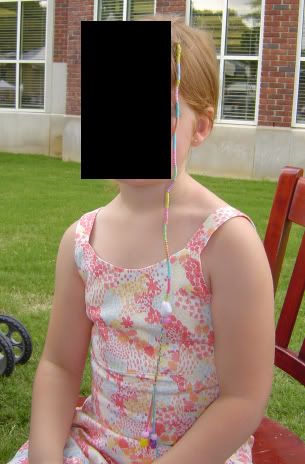 What we didn't expect to do:
Beard wraps!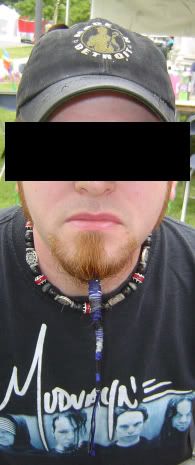 It was a lot of fun. And when we weren't working, Terri & I knitted & Lourie made jewelry. Overall, a much more pleasant weekend than I was expecting.
I also have moved most of my non-acrylic stash to the cubbies (pictures coming soon).
Whew! What a weekend!