Three posts in one day! I really AM procrastinating!
The (dubious) Jacob wool I mentioned in the comments: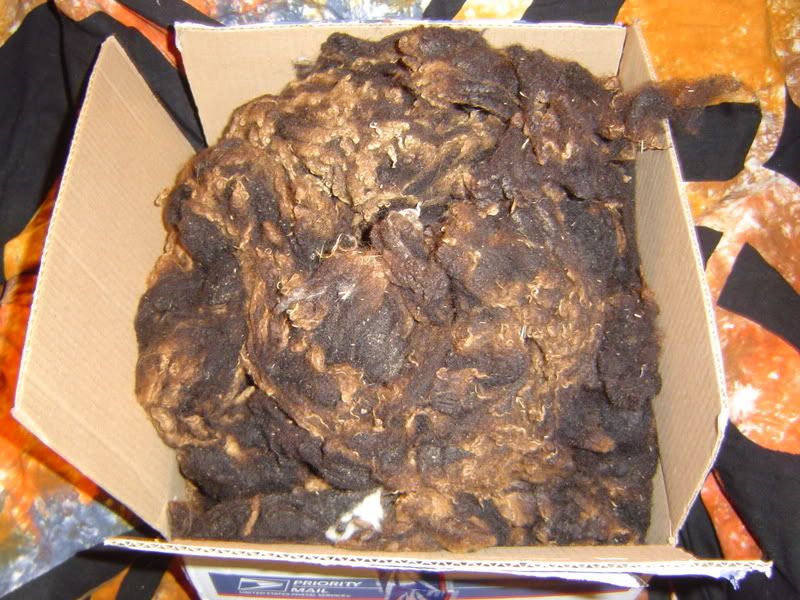 Also, my first stitch markers (do you think my Secret Pal will like them?):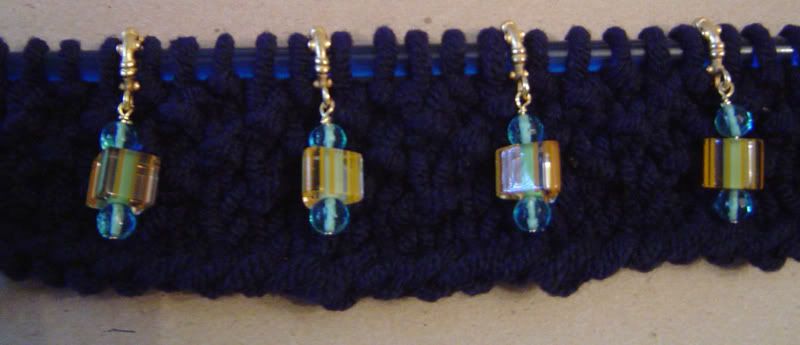 I hope it's okay to post pictures of goodies for our spoilee on our blog. They'd only have to go through hundreds of blogs to find their spoiler, so I'm guessing it's okay.