Well, I put my UFOs in a database. I am really procrastinating finishing my midterm & portfolio work (due tomorrow). Anyhow, I have columns for what I call it (like Lorelei's Hat), brand of yarn used, color / dye lot #, size needles, future recipient, % finished, where I got the pattern (book, company, or URL), and notes. Somehow the forty on my scrap of paper wound up being forty-two when I got them all listed.
I was dismayed at the number of projects where I don't know the needle size. Like one of a pair of fingerless gloves. So I did the database to keep it all straight.
And I finished one project! I had made Joe and myself hats from EZ's Knitting Workshop book, with the intention of making Lorelei one in the future. Now she and Joe have a periwinkle blue hat with gray decoration, and I have a gray one with blue decoration. Hers is knit with bigger needles to give it a chunkier look.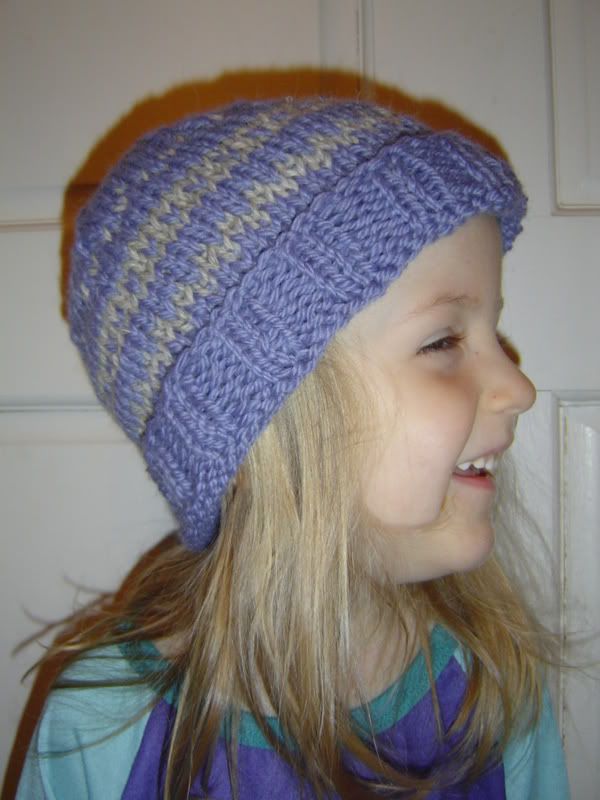 Sorry about the flash shadow - it's pouring outside and we (obviously) need more light bulbs inside.