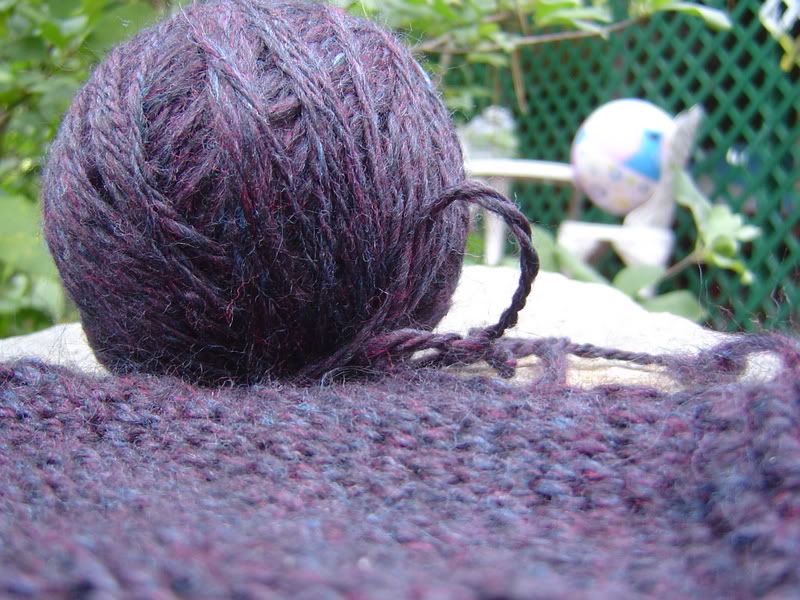 I am very pleased with how the blue/red/purplish-black is looking. I spun and Navajo-plied one bobbin so far, and I liked it so much that I had to try knitting with it to see how it would look. Here it is on US 8s: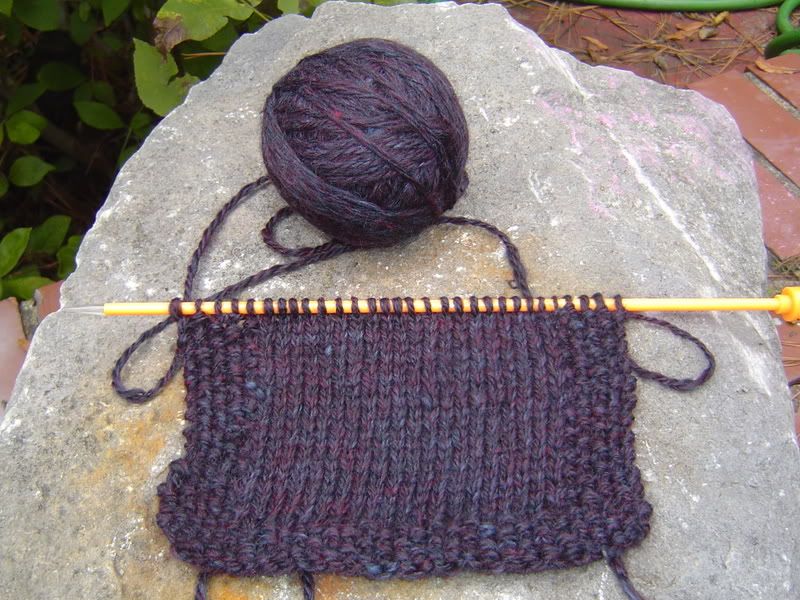 It is a lot softer than I thought it was going to be. And even the back of it looks good: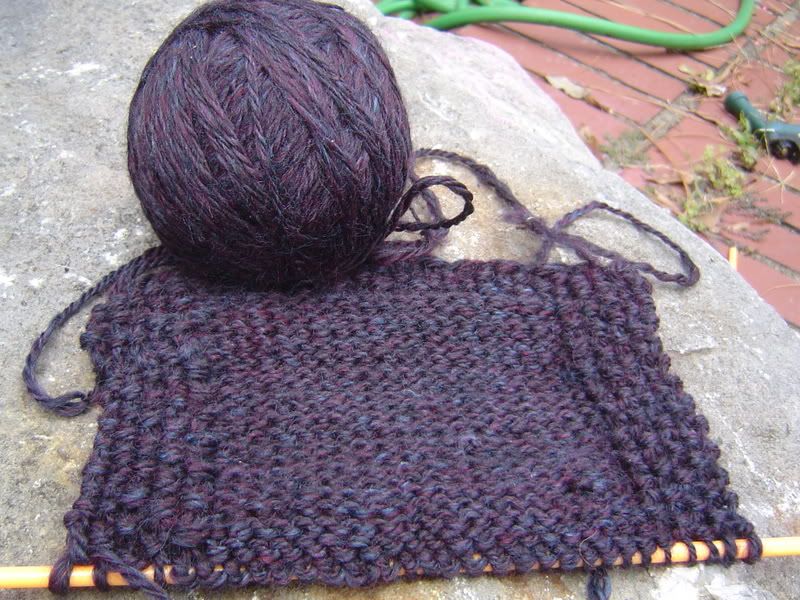 I like it so much, I wanted to keep taking pictures of it!