...and here they are, in reverse order.
The socks that killed me: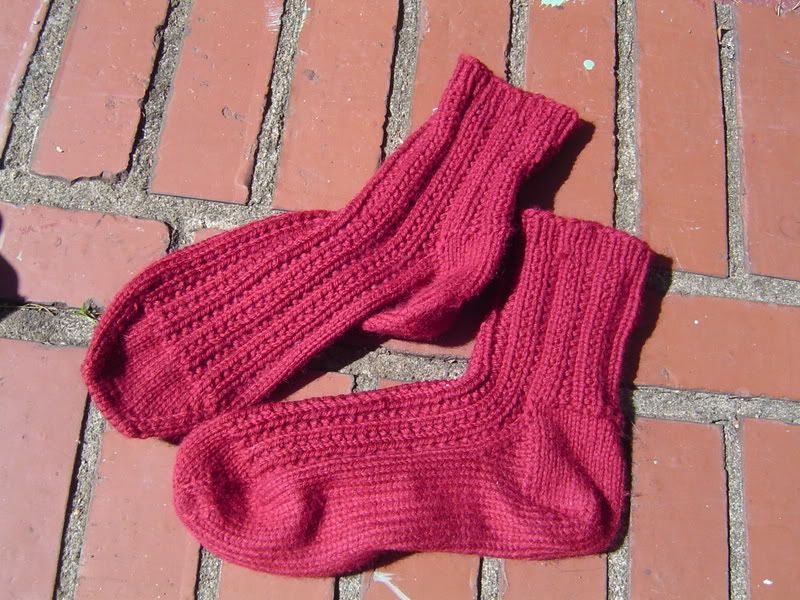 Sock Wars is over, for me at least. I'm dead, killed by these lovely red Socks of Doom. Here they are on my feet - they fit me like they were made for me. Duh. They WERE made for me! This is the first time that I can think of that someone has knit something for lil' ol' me.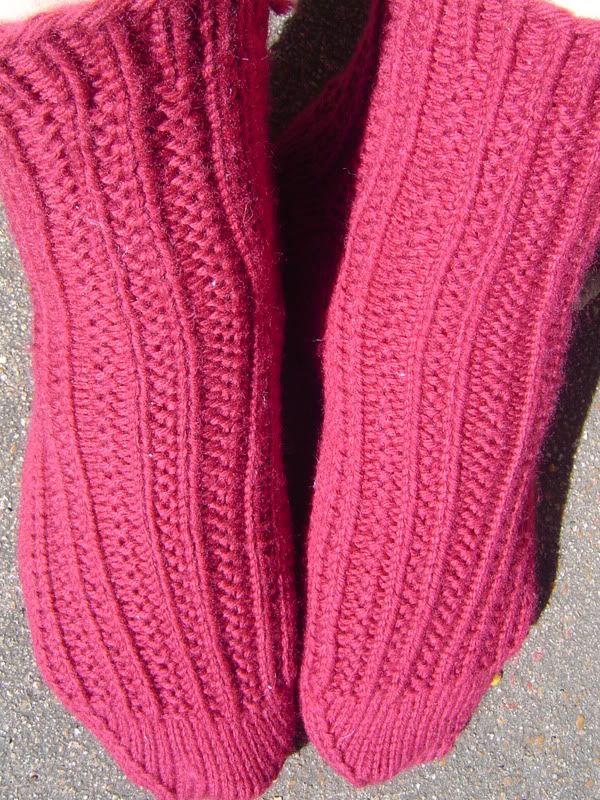 In a quiet moment Wednesday morning, I plied the rest of the brown mystery wool that has been hogging my bobbins. Three plies will do that.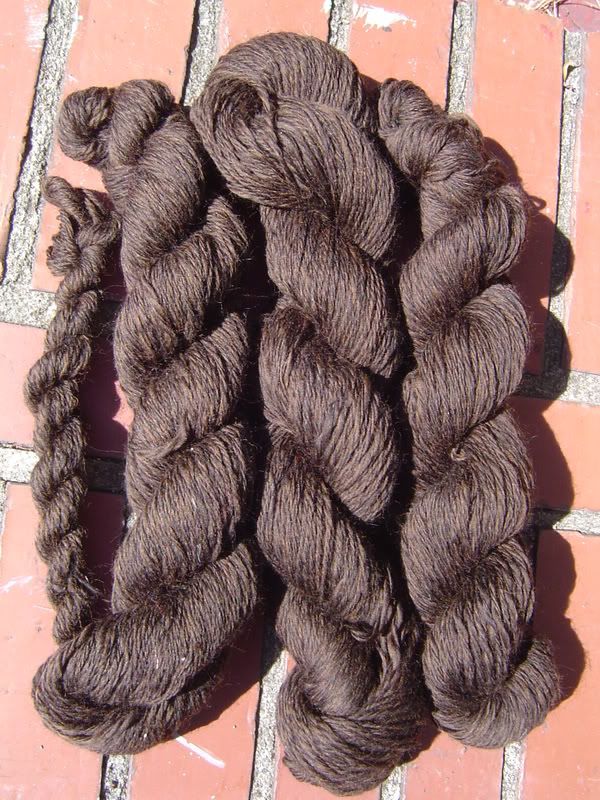 I had a little left over, even after trying to even out the bobbins to run out at the same time. I Navaho plied it to knit up just to see how the yarn does. That's what the little skein is. Now I have to figure out what to do with it. It's still pretty lightweight - someone suggested a lace shawl, but I have no idea how much yarn there is. Hmmm. I'll have to think on it. Anyone have any suggestions? Or ideas? Or HELP?
Now that the brown stuff is out of the way, it's time for this: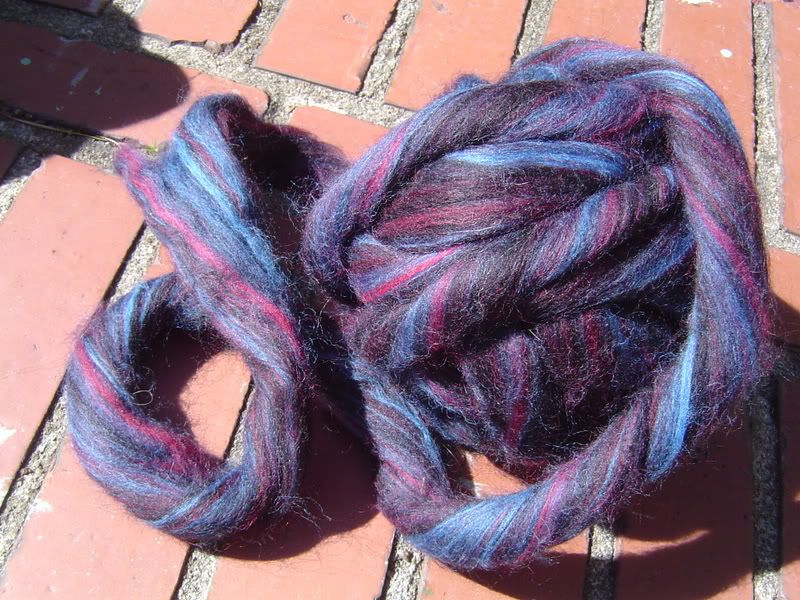 It seems to spin up as a black yarn with some depth and variation - or maybe that's just the light in the basement, where my wheel is. It's not as dark before spinning: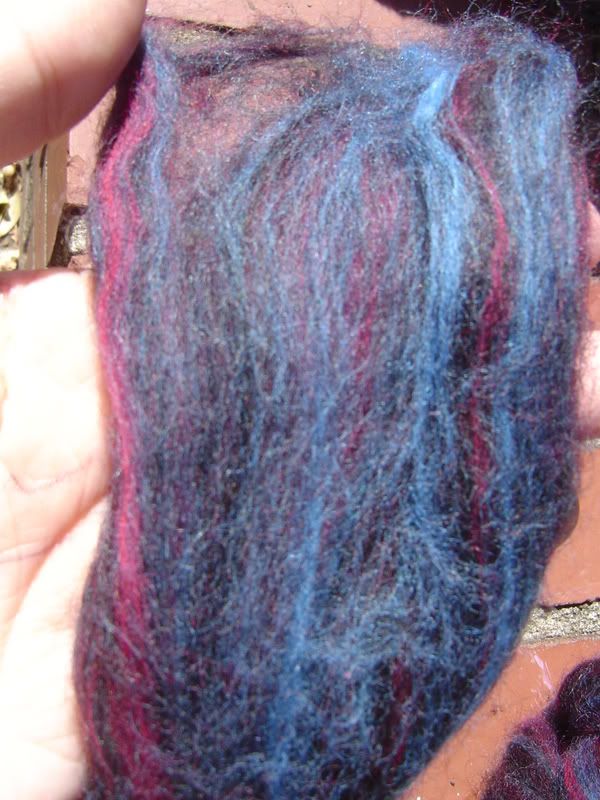 Anyhow, I don't have time for spinning - and very little time for knitting. I have lots of deadlines at school next week. I feel guilty just taking a break at the computer, but I'm eating while I post, so it's not like I could be working.
I have managed - through bits in the car and while listening to speakers, etc. - to finish one half of the scarf for my Funky Scarf Swap pal and start the second half: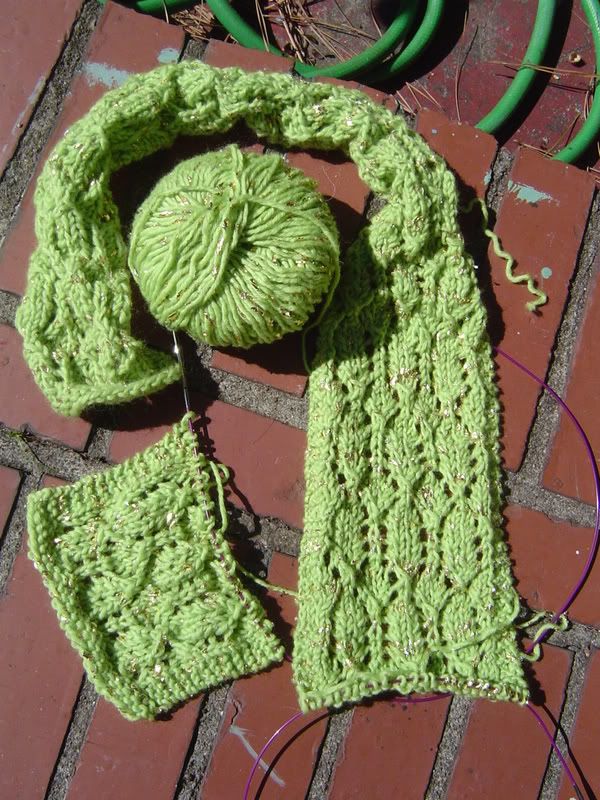 Which is good, because it has to be mailed next week. I hope my pal likes it!
Back to the studio...