No, that's not me being a pirate. That's me freaking out.
I have a new neice (not as much advance knitting notice as one usually gets, since she was adopted and I tend to hold my breath until all papers are signed - not that I'm afraid of jinxing anything, just nervous) that came home late last night. I'm working on a bonnet and booties for her, and hoping to finish them tonight, since my in-laws will be here to visit them. Joe is sick, and Lorelei has been sick, so we aren't going. I hoped to send the knitted items in lieu of the visit.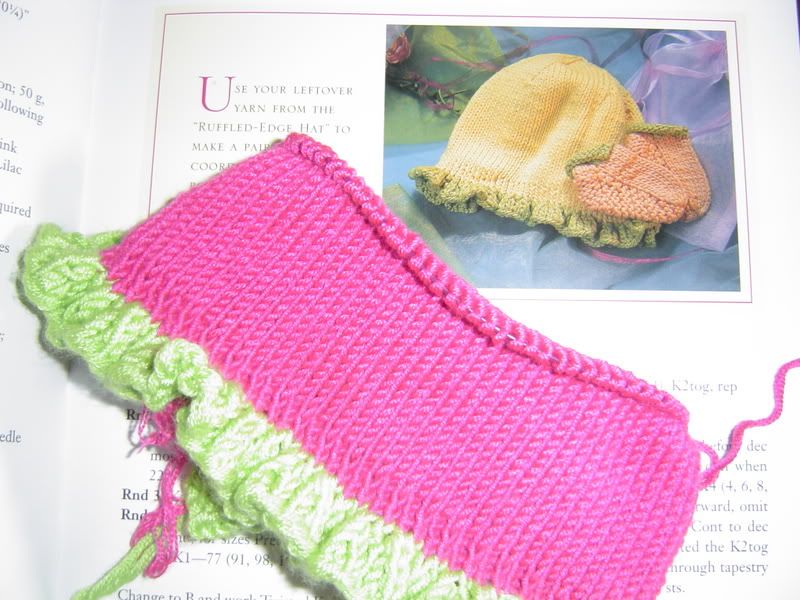 I had been thinking that I could finish these (from Kristin Spurkland's
Knits from the Heart
and get right to work on the scarf I'm knitting for the Funky Scarf Swap (see button in sidebar, I'm in too much of a hurry to embed).
But I forgot about Sock Wars (button in sidebar). I got my mission today. I checked the forums, and my target is antsy, checking constantly for the pattern and not a peep from her since it was posted. I hope my assassin is not so aggressive, since I'm going to finish the bonnet and booties first.
Then the socks, then the scarf: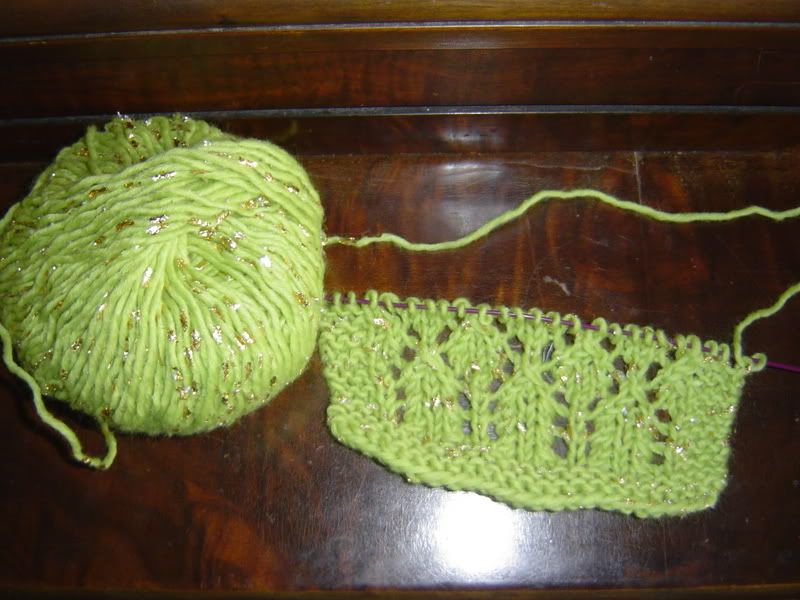 I may not have time to post for a few days...