Our new mantra: It's just dirt, it's just dirt, it's just dirt.
Yeah, right.
Here is some of the wool, courtesy of Mark (the sheep) and Mistress Signy (the Pelican):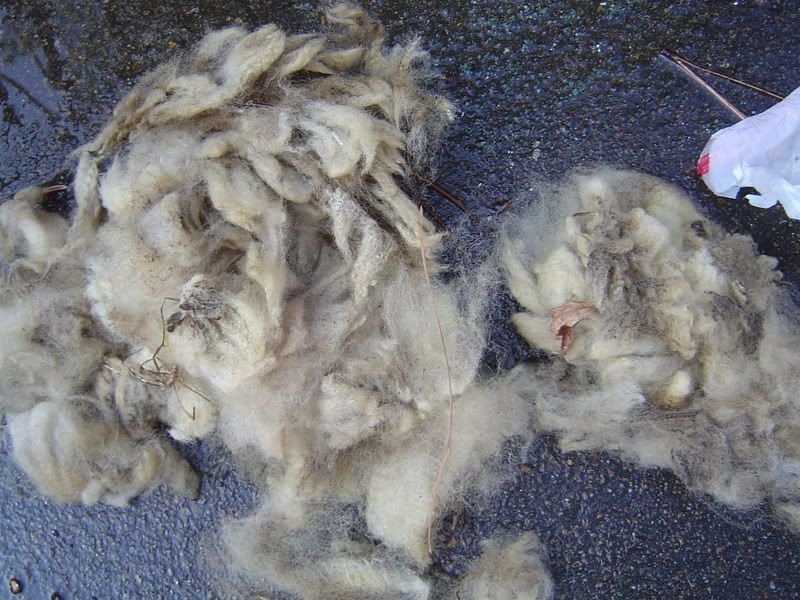 We filled a kiddy pool with water & dish detergent. Believe it or not, this is with the worst bits picked out and the wool pushed gently under the water.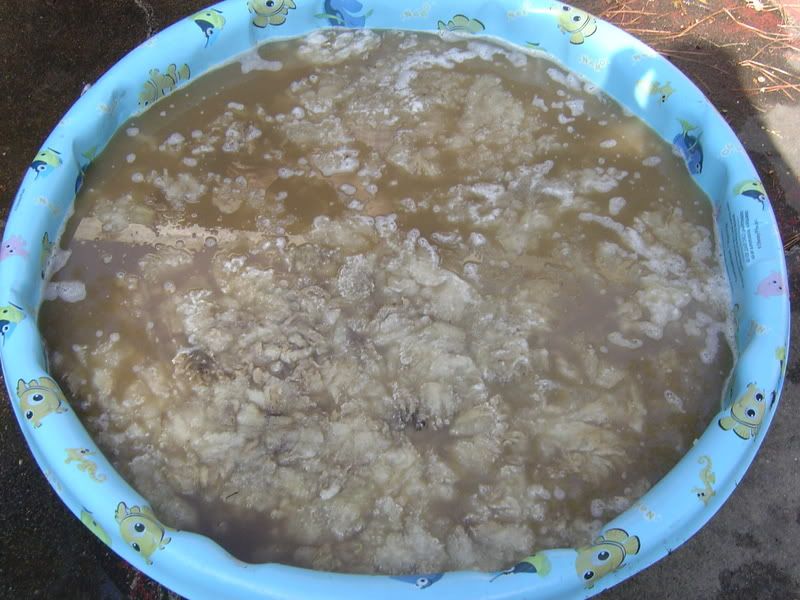 Megan squeezes out rinse water: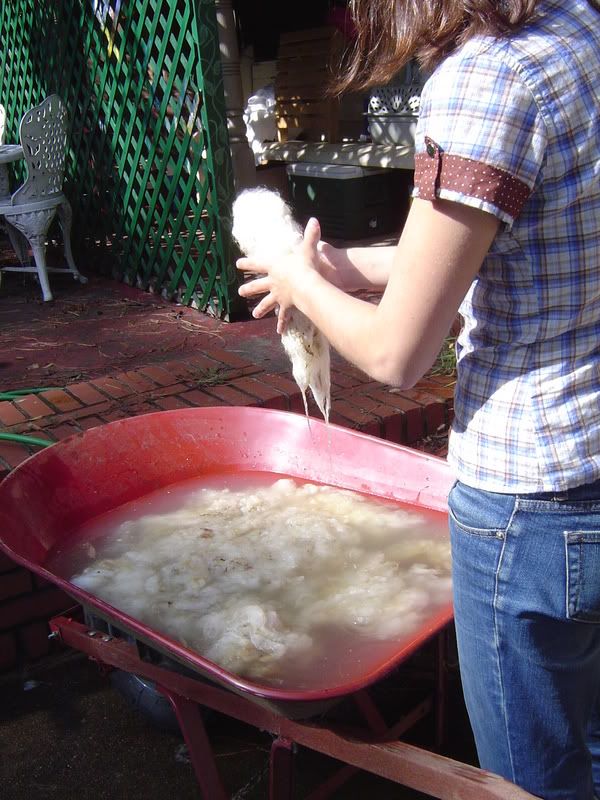 It's now outside drying.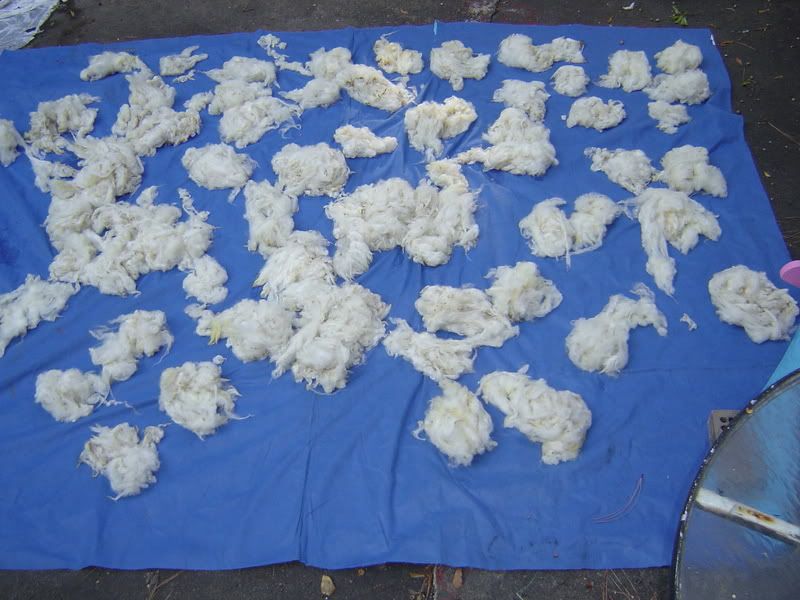 We were closely supervised through the whole process: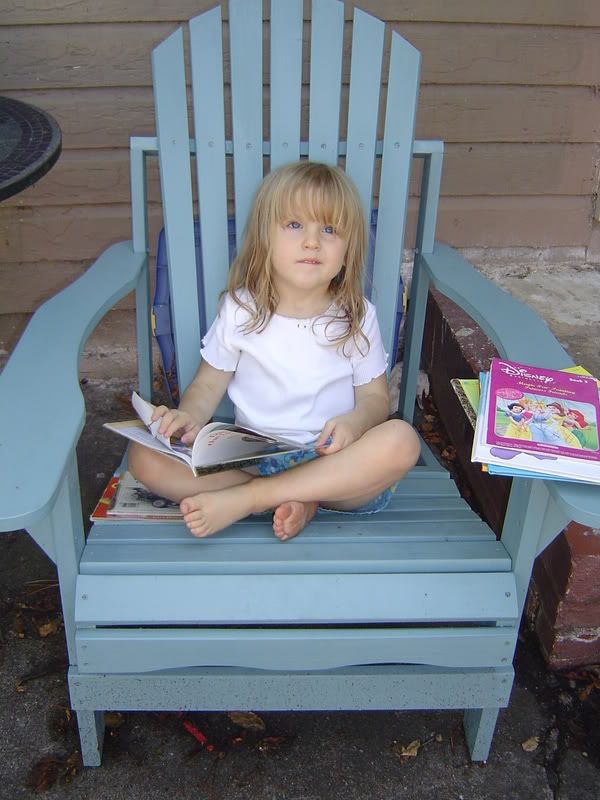 That's all for now!