Fun is coming, and it's carried in six white plastic garbage bags: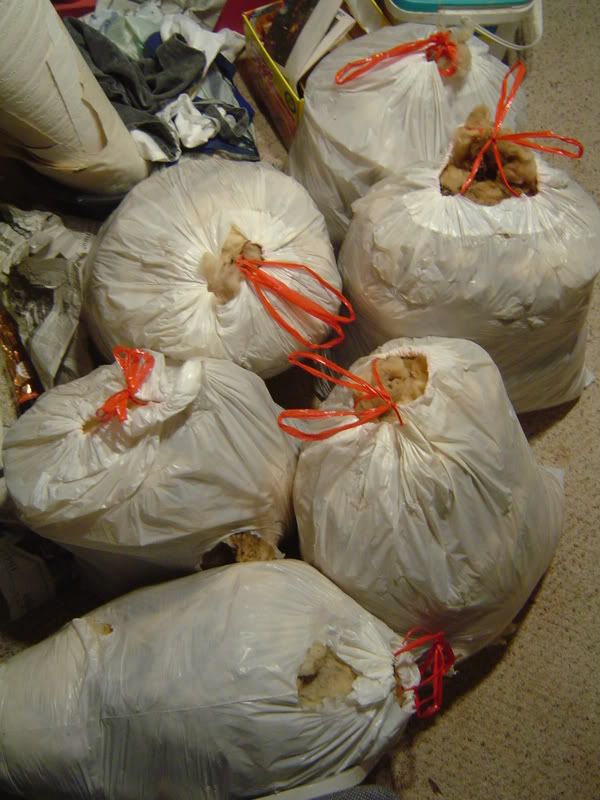 Straight off the sheep. I only hope it was skirted. I was told two bags should be good and two bags might be unuseable. I guess the other two are somewhere in the middle.
Going to work on this today. Going to fill the kiddy pool now.